'A for Apple' to debut first European-fit collection with Alvanon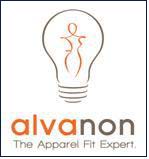 The world's leading apparel fit expert, Alvanon, has announced that Hong Kong based 'hipster' kidswear designer brand 'A for Apple' is set to debut its first European-fit collection sized and fitted using Alvanon's strategic fit consultancy and EU fit forms and blocks.

A for Apple used Alvanon's front end global research and analysis consultancy, AlvaInsight to define the shape of its target European newborn to five year old consumer then utilised EU-sized AlvaForm mannequins to design its clothing and finally AlvaBlock to produce correctly sized patterns for its designer garments. The new collection will be launched at Pitti Bimbo exhibition in Florence, 20th to 22nd January 2011, Superstreet section, stand number 19 and will be shown on a selection of Alvanon's EU-sized AlvaForm mannequins.

Founded by childrenswear design and manufacturing duo Denise Ho and Jeffrey Chau, A for Apple, has established a following in some of the trendiest kids boutiques in Hong Kong, Los Angeles and New York. The label is now seeking to target designer multi-brand independent retailers in the UK and the rest of Europe.

As Denise Ho, co- founder and creative director, A for Apple explained: "The UK and wider Europe are key to our ambitious growth plans for the label and it is crucial that our clothes fit European children properly. The correct fit will help maximise customer satisfaction and promote brand loyalty within retailers and the consumer."

Jeffrey Chau, co-founder and business director, A for Apple added: "Alvanon helped us identify the shape of children in our target European markets and its EU fit forms are based on the real shape of children showing rounder bottoms and bellies. AlvaForms enable us to make samples that fit models the first time saving us time and money. We are looking forward to launching our European-fit collection at Pitti Bimbo and will be using our collaboration with Alvanon as testimony to our commitment to getting our offer right first time."

A for Apple committed to developing its European collection using Alvanon's three integrated services and products AlvaInsight, Alva Form and AlvaBlock. AlvaInsight helped A for Apple align its designs to its target market's specific fit criteria while AlvaForm developed and supplied customised fit mannequins to create and maintain a consistent fit, shape and size standard. Finally AlvaBlock enabled A for Apple to generate customised block patterns that ensured the fast accurate and consistent interpretation of its designs into the production process.

A for Apple is a children's clothing brand designed for fashion forward kids ranging from newborn to five years. This collection is a refreshing blend of cool edge and vintage elegance of 'mini-me' designs that parents would want to wear themselves. A for Apple was founded by Hong Kong based duo Denise Ho and Jeffrey Chau. Denise Ho has a background in celebrity and editorial fashion styling while Jeffrey Chau has worked in his family's established and highly successful kidswear manufacturing business producing clothes for some of the world's leading children's designer brands such as CWF and Idgroup. They launched A for Apple in early 2010 and after just two seasons secured retail successes with some of the trendiest kidswear boutiques in New York, Los Angeles and Hong Kong.