Inflationary pressure may start to ease in 2012, Next PLC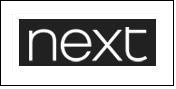 Next Plc, UK based retailer, announced results for the year ended January 2011.

Results for the year to January 2011

• Group revenues increased 1% to £3,454m
• Group profit before tax up 9% to £551m
• Earnings per share up 18% to 222p
• Total dividend increased 18% to 78p, covered 2.8 times
• Cash inflow of £92m, before share and bond buybacks

Profit before tax was at the top end of previous guidance and in line with market expectations.

John Barton Chairman of Next Plc Statement:

The year to January 2011 has been another good year for NEXT, with excellent growth in earnings per share of 18% to a new record for the Group of 222p.

At the beginning of the year NEXT adopted a cautious approach to the underlying consumer economy and budgeted conservatively for growth. In hindsight this approach has served the Company well, allowing us to keep tight control of both stock levels and costs. NEXT identified several avenues of growth, despite the weak underlying environment, and we have developed these opportunities aggressively.

We opened profitable new stores, particularly for our Home stand alone format which performed well during the year. The Company continued to grow its online business through the NEXT Directory, which now accounts for 27% of Group sales and 40% of profits.

Our cash generation remains strong, which enables us to invest in new stores and continue our programme of refitting older stores. In addition, we regularly return capital to shareholders through share buybacks, 10 million shares and £205m in the year, and our proposed final dividend gives a full year increase of 18%. Over the last 5 years we have repurchased 26% of our shares and increased our dividend by an average of 12% per annum.

Francis Salway joined the Board in June, replacing Nick Brookes who retired at the AGM in May 2010. Francis has a wealth of property experience and will be a valuable member of the Board.

As ever when reviewing our results, I am reminded that they could not be delivered without an experienced, stable and effective management team. I would again like to thank them, and all the people who work for the Group, for the contribution they have made in delivering these results.

Looking ahead we are facing a tough trading environment. Increases in VAT, cotton prices and labour rates in many of the countries in which we source means the price of our products are rising at a time when our customers are experiencing increased demands on their income. However, we believe NEXT can continue to thrive by keeping to our strategy of investing in the Brand, improving the products, and developing new avenues of growth.

Lord Wolfson of Aspley Guise Chief Executive of of Next Plc review

Overview - A New Normal

NEXT has had another good year with record profits, earnings per share and dividend. We believe that this is a reflection of the approach we have taken to coping with a new economic landscape.