Tremendous increase in female apparel consumers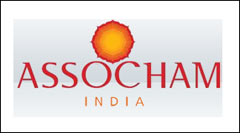 About 75% teenagers wards expenses on cosmetics have exceeded Rs.3000-4000 per month against their average expenditure of less than Rs 1000 in year 2000 due to growing awareness, coupled with intense publicity campaign that corporates in these sectors indulged into for high sales volumes, according to survey conducted by the Associated Chambers of Commerce & Industry of India (ASSOCHAM).

In a country wide survey undertaken by ASSOCHAM'S team seeking views of over 6000 odd consumers in cosmetics, over 65% teenagers said, "their branded cosmetic consumption has gone up by about 45% in last ten years. 62% of youth said that their expenses on cosmetics application have risen by 25% as against 57% upper middle age group, claiming that they spend nearly 32% in buying cosmetics products to maintain their exterior".

On an average in this segment, a good majority of respondents felt that they would spend less than Rs. 1000 on cosmetic use during year 2000 which have exceeded Rs. 4000 per month now and the main reasons for massive advertisements both in electronics and print have influenced the customers in this segment that these were inspired for increased allocation of their monthly expenses towards theses articles.

The survey also came out with interesting facts, highlighting that males have developed a special craze for cosmetic application as compared to their females counterparts and their monthly expenses rose by about 40%-50% during the period, reveals the survey.

However, the consumption pattern of cosmetics of teenagers went up substantially between 2000 and 2011 because of increasing awareness for up-keep of teenagers exterior as 85% of teenagers wards admitted this.

According to findings male consumers tend to spend more on cosmetics i.e. Rs. 800- 1500 per month when compared to females mainly due to the demand for men's hair care, deodorants, razors and blades. It also stated that 80% of male consumers generally prefer to purchase and make the brand selection of cosmetics individually. Quality is the major factor influencing the purchase decision of male consumers as 88% of them accepted it.

It has been observed in the survey that female cosmetic prefer to purchase individually. 75% of Women consumers tend to buy cosmetic, apparel items from any shop of their convenience rather than a single shop. They buy all their items from different shops rather than a single shop. Quality is given utmost preference by the women consumers.

The percentage of respondents who selected the brands by themselves is slightly high among females 72% compared to those among the males is 64%. Selecting the brand exclusively by the spouses or together by both, the spouses seems to be enjoyed by the men compared to women.

It also mentioned that a quarter each of the housewives and executives spent more than Rs. 2500-3500 per month for cosmetics & apparel. 32% of the respondents belonging to the student community had expenditure in the range of Rs.800-1200 per month. Around 35% of the teachers, a quarter of businessmen, 23% of the govt. employees had expenditure in the range of 2500-3000.