Woodland to expand in India & abroad, initiates unique promo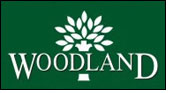 Woodland – the iconic garment and footwear adventure brand is mulling strategic tie-ups with overseas brands, where-in; Woodland would help these brands set up shop in India. Vis-à-vis, these brands would in turn help Woodland, in their respective countries.

The clothing business contributes 50 percent to the revenue of Woodland's overall turnover, most of it coming from the northern and western parts of India. Apart from which, it also has a presence in overseas markets in countries of Asia and the Middle-East.

The brand is clocking a stupendous growth rate of 23-30 percent annually.

Woodland targets youth between ages of 18 and 28, due to which it carefully selects its store locations in areas where youth visit frequently, like main markets and malls.

Woodland currently manages and operates more than 300 exclusive brand outlets (EBO's) and aims to increase the store count by 50-60 in the next 12 months. The average store size of the 300 plus outlets is around 2,000 sq. ft.

However, the new stores which will be set up, will be large format stores', averaging around 5,000 sq. ft. Woodland wants to give its customer a nice brand experience to explore all the ranges. The products will be placed in a way that, space is utilized effectively and efficiently in the new format.

Speaking to fibre2fashion, Mr Amol Dhillon, VP (Strategic Planning) - Aero Group of Companies, which owns the Woodland brand said, "Woodland is extending its presence in various parts of the world. We are already present in Asia and Middle East and now we plan to open stores in North America soon".

In outlining their expansion plans, he revealed, "We are looking for tie-ups in various countries. We have received a lot of queries from some Australian and New Zealand-based companies. We will help these overseas companies, who want to set up their retail chains in India. They in turn, will help us in their respective countries".

Explaining the rationale behind the expansion, he informed, "It is basically an extension. We have been getting a lot of queries and so we feel that it's the right time".

Informing about the Woodland range, he said, "Woodland is a brand synonymous with outdoors and adventures. We have a range of functional lines. For instance, we have a functional collection in apparels like mosquito repellant shirts and functional jackets. Again, we have a huge line of beach shorts to be introduced this year.

"We have also launched a biodegradable shoe collection, which is a pro-planet concept. This is the first time any company in India has launched, this type of range. The shoes are 98 percent bio-degradable".

Throwing light on their marketing strategy, he updated us by saying, "Youngsters in the age-group of 18-28 years are our core target audience. So to reach them, we are present in all the new social media, viz., facebook, twitter, etc.

"Four Square is a new medium through which we are reaching out to our consumers. We are the first brand in the fashion, apparel and shoe category to launch 'QR - Quick Response Codes' in our advertising, in order to bring newness into the conventional media.