FGL announces first quarter results and strategic updates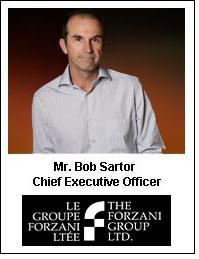 The Forzani Group Ltd, Canada's largest retailer of sporting goods, reported first quarter fiscal 2012 results for the 13-weeks ended May 1, 2011.

"Despite cool and wet weather throughout much of the country for most of the spring, and double digit Olympic year comparables, we managed to generate a small increase in our corporate revenue for the quarter on the strength of our wholesale division" said Bob Sartor, FGL's Chief Executive Officer. "Our ongoing commitment to executing on our strategic plan and driving costs out of our business through best practices and simplification are clearly evident in the strength of our results, despite considerable headwinds. As I noted last year, with each step forward, we are improving FGL's prospects for long-term growth and profitability."

"Excluding $1.4 million in legal costs associated with the due diligence process of the proposed Canadian Tire acquisition both our earnings and earnings per share would have been essentially flat on a year-over-year basis."

"In summation, this has been a momentous quarter for our Company and our shareholders given that on May 9, 2011 we announced that we had entered into a friendly transaction with Canadian Tire Corporation, Limited that will combine our premium sporting goods business with Canadian Tire's everyday selection of sporting goods in Canada. FGL shareholders will receive $26.50 in cash for each FGL Class "A" share pursuant to a take-over bid offer from an affiliate of Canadian Tire."

Progress against Strategic Plan

FGL's progress, during the first quarter, against its strategic plan included, but was not limited to, the following:

• Added 18 Nevada Bob's Golf boutiques to Sport Chek stores. Plans for fiscal 2012 are to add a total of 19 boutiques in existing Sport Chek locations and a further 8 to new/relocated stores.
• Opened an additional 7 Hockey Experts concept shops within key Sport Chek stores. These shops expand the product offering to meet the needs of "elite" level players. Plans for fiscal 2012 are to add an additional 20 concept shops to existing Sport Chek locations by the end of Q2.
• Following on the opening of its first S3 concept shop within Sport Chek late in fiscal 2011, FGL opened a further 23 S3 concept shops in Sport Chek locations. The S3 concept is targeting "Surf, Skate, Snow" footwear and clothing categories by adding authentic surf and skate brands to Sport Chek's category-killer selection of snowboard brands. Plans for fiscal 2012 have been expanded to add a total of 31 concept shops to both new and existing Sport Chek locations.
• Opened 2 Atmosphere concept shops in Sport Chek locations. These concept shops are designed to expand the typical selection of authentic outdoor products in larger footprint locations and as a test in smaller market Sport Chek stores.
• Opened 12 Soccer concept shops in Sport Chek locations. These concept shops feature collections of footwear, clothing, balls and accessories from leading brands such as adidas, Nike, Puma, Diadora and Under Armour.