World Bank's prescription for South Asian apparel sector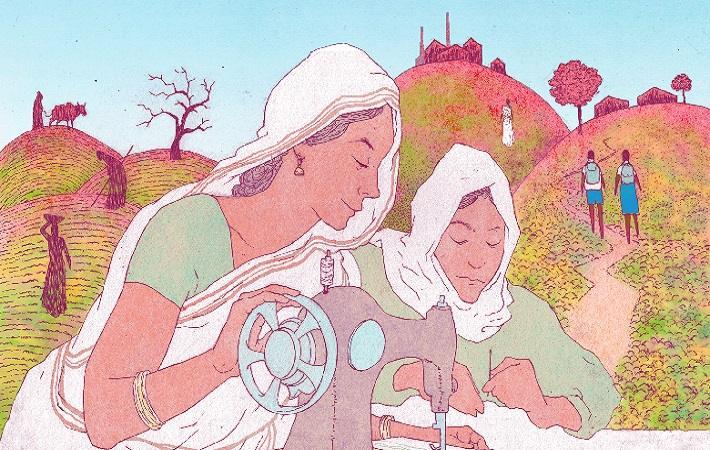 'Stitches to Riches', a book brought out by the World Bank offers specific policy recommendations for stakeholders to better leverage the apparel manufacturing sector's potential in South Asia.

The focus is on identifying key bottlenecks and areas for improvement in the South Asian countries compared with those of their closest competitors in the South East Asia region (Vietnam, Cambodia, and Indonesia).

These recommendations include: (i) removing trade restrictions to allow easy access to manmade fibers as inputs; (ii) increasing efficiency along the value chain such as integration between textile and apparel; and (iii) improving social and environmental compliance by introducing better human resource practices.

At the country level, policy highlights include suggestions that Bangladesh should improve performance on non-cost factors important to buyers.

The book says India must address constraints to firm growth (like integration of textile and apparel, and access to manmade fibers), and Sri Lanka should position itself as regional hub and take advantage of emerging markets.

It also suggests that Pakistan should increase product diversity and reliability, and take advantage of new markets.

'Stitches to Riches' has been motivated by South Asia's urgent need to create more and better jobs for a growing population. This book investigates the region's potential for expanding and improving jobs in the labor-intensive apparel sector. It estimates the effects of rising wages in China on apparel exports, employment, and wages in South Asia, and provides policy recommendations to leverage the sector for greater job creation.

As developing countries explore ways to boost living standards and reduce poverty, they are increasingly focusing on policy options to create jobs that are "good for development." For South Asia, this is a high priority, given that it must absorb close to one million individuals that will enter the workforce every month for the next three decades, and it continues to have a stubbornly low rate (30 per cent) of female labor force participation, says a book 'Stitches to Riches' brought out by the World Bank.

"Apparel manufacturing presents the poor with job opportunities in South Asia. It also has a unique ability to attract female workers. Employed women tend to have fewer children, reducing population growth, and several studies have found that women are more likely to dedicate their income to the health and education of children," says Annette Dixon, World Bank Vice President for the South Asia Region.