Rising demand from Tier II, III spurs footwear retailing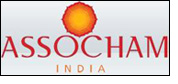 Growing at a compound annual growth rate (CAGR) of about 15 per cent the Indian footwear industry is likely to reach about Rs 38,700 crore by 2015 from the current level of about Rs 22,000 crore, apex industry body ASSOCHAM said.

India produces nearly 300 crore pairs of footwear annually, exports over 10 per cent and accounts for about 15 per cent of annual global footwear production which is over 2,000 crore, according to a study titled 'Indian Footwear Industry: An Analysis' released by The Associated Chambers of Commerce and Industry of India (ASSOCHAM).

"The domestic footwear market is driven by growing fashion consciousness together with increased disposable income among India's urban middle class which contributes about 45 per cent of overall footwear market making India the second largest global producer of footwear across varied segments after China," said Mr D.S. Rawat, secretary general of ASSOCHAM while releasing the findings.

"Low cost of production, abundant availability of raw material, ever-evolving retail ecosystem, buying patterns and a huge consumption market are certain basic features that sets apart the Indian footwear market," said Mr Rawat.

Driven by larger penetration into tier II, III cities and growing rural market various premium footwear brands are foraying into India's non-metro market which holds enormous growth potential and account for about 55 per cent of the overall footwear industry.

Per capita consumption of shoes in India (number of footwear worn by an individual) is currently about 2.5 shoes per year, said the study.

The global footwear market which is growing at a CAGR of about five per cent is currently estimated at about Rs 10.15 lakh crore is likely to reach Rs 12.34 lakh crore by 2015, said ASSOCHAM study.

Indian footwear market is dominated by men's segment which accounts for about 55 per cent followed by ladies' and kids' segement which account for about 30 per cent and 15 per cent respectively.

Nearly 70 per cent of the labour-intensive footwear industry in India is in the unorganised sector and employs about 15 lakh people majority of whom are rural artisans, cottage and household units, while the organised sector accounts for remaining 30 per cent and employs over five lakh people.

The footwear industry is divided into various segements – formal, semi-formal, casual and sports. Adidas, Bata, Balujas, Converse, Da Milano, Lee Cooper, M&B, Metro, Nike, Provouge, Puma, Reebok, Red Tape and Relaxo are certain well known footwear brands in India.

Most of these brands have their exclusive outlets and account for about 55 per cent of the footwear market while multi-brand retail outlets account for about 30 per cent.

In the non-leather footwear segment there is huge demand for slippers as it is cheap, convenient and suits the needs of the rural consumer as it can be used as multi-purpose footwear. Rural India accounts for about 60 per cent of slippers manufactured in Indian footwear market.