Sears expresses sadness at passing of Sir Edmund Hillary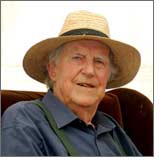 Sears Canada Inc expressed its sadness at the passing of Sir Edmund Hillary, the first person to reach the summit of Mount Everest, the highest point on earth. Sears and Sir Edmund Hillary had a relationship which began in 1972 when Sears first began testing camping gear which would eventually be sold exclusively at Sears under the Hillary brand name.

"I recall first meeting Sir Ed at my high school in 1974 and being so impressed by his stories," said Dene Rogers, President and Chief Executive Officer, Sears Canada Inc. "He is a great man. On behalf of all Sears Canada associates, I extend my deepest condolences to his family. The Company and Sir Ed have worked together on various projects for over three decades, and he was part of the Sears family in many ways.

We were delighted to have Sir Ed visit Sears many times over the years. While we are saddened by his passing, he leaves the world having accomplished a great feat and will be remembered for the charitable work he has brought to the Sherpa people of Nepal."

The Founder and Executive Director of the Sir Edmund Hillary Foundation of Canada, Zeke O'Connor, once a Toronto Argonaut, is a retired Sears Canada executive and accompanied Sir Edmund Hillary on the canoe-camping trip through Northern Quebec's La Verendrye Park where the camping gear to carry the Hillary name was first field tested in 1972.

Soon after, Mr. O'Connor accompanied Sir Edmund Hillary to Nepal and the two put intoplace plans for the Sir Edmund Hillary Foundation of Canada, of which Mr. O'Connor was named its first President. The Foundation's mission was to provide humanitarian services in the fields of health, education, conservation and reforestation for the Sherpas of Nepal, in the Solu Khumbu region at the foot of Mount Everest.