Surajkund Crafts Mela - Everyones invited!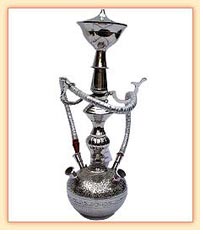 A 15-day extravagant Crafts Mela began at Suraj Kund in Haryana this morning. The 22nd Mela was inaugurated by the External Affairs Minister, Mr Pranab Mukherjee. It is one of the best events which provides a platform to hundreds of craftsmen across India to display their skill and artistic work.

Initiated by the Haryana tourism in 1981, now the event is organized by Union Tourism Ministry. This time craftsmen from various sates of India, SAARC countries, Thailand, Brazil, and South Africa have also been invited.

In all 350 craftsmen and weavers are participating here, of which 61 are from West Bengal, the theme state.
The visitors can trace end number of finest handlooms and handicrafts including leather Craft, Brass and Bell metal, Cane and Bamboo, Ceramic, Clay dolls, Dhokra, Horn work, Jute Products, Masks & Puppets, Paper Mache, Sandalwood Carving, Artistic Weaving, Printing and Painting, Baluchari and Cotton Sarees, Needlwork and Embroidery.

Not just a crafts festival but a complete cultural fiesta, this event attracts thousands of visitors and tourists. They are offered a whole rural ambiance, where they can experience the incredible India with various shades.