WSA to hold footwear expo from Feb 21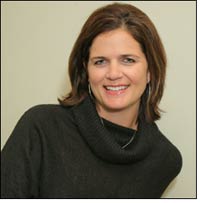 The first Materials at WSA Expo and Conference, dedicated to footwear manufacturing industry, will be held 19 to 21 February, sitting alongside the world's largest footwear exhibition - The WSA Show - which runs from February 21 to 23 in Las Vegas.

Together both the exposition provide a platform where leading global brands in sourcing and finished product, designers and developers, retailers and distributors come together. The show will draw more than 37,000 participants from the world over.

In an exclusive interview Ms Courtney C Harold, the newly appointed Director of materials and factories at WSA told Fibre2fashion, "There will be over 10 countries representing their nations at WSA show'.

Ms Harold further said, "We have spent huge amount for the marketing of product developers, designers and sourcing teams within USA. Our exhibitor participation is 30 percent higher than the two existing material shows currently in the USA. Even, the pre-registered attendee list is 300 percent more compared to other shows in the country. The attendee list is growing day by day, consisting of 40 percent main show exhibiting brands, 40 percent of non main show exhibiting brands (such as Nike, Adidas, Puma, Vans) and 20 percent that consists of automotive, industrial design, handbags, accessory brands'.

Talking about the challenges during organizing the show the Director explained, "The largest obstacle we faced while explaining that Materials at WSA is its own show, separate but alongside THE WSA SHOW - specially for product developers, designers and sourcing teams from key footwear, apparel, handbag, accessory, automotive etc brands within the USA'.