Coir Board gets Income-Tax benefit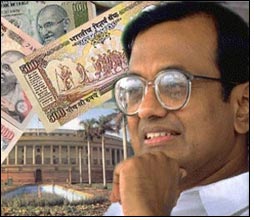 Shri P Chidambaram, Finance Minister, Government of India exempted Coir Board from the purview of Income Tax Act by including it in Sec 10, sub Section 29(A) to enable the Board to get total exemption from payment of Income Tax.

He made this announcement in his budget Speech made on 29-2-2008 which reads as follows "176. I am happy to announce that the Coir Board will be included in Section 10(29A) and exempt from income tax."

Finance Minister has included Coir Board under section 10, sub section 29(A), so that it confers the benefit of exemption from the ambit of the IT Act.

Further, the Board need not file Returns as it is exempt from payment of Taxes by virtue of it being in the exempted category.

Coir Board has been set up by an act of Parliament in 1953, and is engaged in the growth of the Coir Industry through developmental and promotional activities. It is not set up with a profit motive, as it is a facilitator.

Shri A C Jose, Chairman, Coir Board had submitted memoranda and requests to the Finance Minister and Micro Small and Medium Enterprises Minister to accede to Coir Board's plea to exempt it and place it on par with other Commodity Boards which have been already exempted totally from the payment of Income Tax.

Spices Board, Marine Products Export Development Authority, Rubber Board are already exempt from the purview of the Income-Tax Act.

Shri A C Jose has conveyed his thanks to the Minister for graciously accepting Coir Board's plea. This move will help Coir Board to access funds for developmental activities, he said.