Easy reimbursement of VAT is necessary for SMEs – FICCI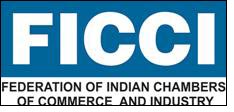 The government's initiatives for mitigating the hardship of SMEs have not really percolated down to the firm level. A whopping 94% of the small and medium enterprises catering to a large extent to the export market have been 'severely to moderately' hit by the current economic slowdown. These are the findings of a survey conducted by FICCI amongst small and medium enterprises in the country.

While at the firm level units are showing some resilience and are hopeful of recovery, their single point demand is for better financial accommodation by the banks at lower interest rates. It has been reported that the interest subvention announced for SME exporters is not reaching the intended beneficiaries at the ground level.

The respondents have also clearly stated that their knowledge about the incentive schemes that have been announced by the government is rather limited. Clearly, an action programme for better communication of government initiatives for the SME sector is called for.

Global economic slowdown and flagging demand in both the domestic and the global markets have affected Indian companies adversely. Small and Medium Enterprises (SMEs), in particular, have received a hard knock. These enterprises are struggling to stay afloat, buffeted as they are with several challenges. This has been clearly brought out in a survey conducted by FICCI which drew responses from SMEs spread across different sectors and regions.

According to the survey results 94 per cent of the respondents reported that their overall business has been affected 'severely or moderately' due to the current economic slowdown, while just 5 per cent of the respondents said that they were not at all affected by the present turbulent situation. The participating companies indicated that they have lost most of their major markets primarily in Europe and United States and are struggling to find new markets for their products.

In order to provide some immediate respite for the SME sector, which is facing a lot of problems, the participating companies felt that lowering cost of financing and having additional fiscal support from the government is the need of the hour.

Some other suggestions indicated by the respondents to further strengthen the base of the sector include:

• Faster processing of loan applications
• Support from government for technical up gradation
• Setting up of more training institutes to provide skilled manpower for the sector
• Availability of quality control facilities close to the clusters
• Improved information dissemination about schemes and incentives at ground level
• Increase in DEPB rates
• Easy reimbursement of VAT
• Easier availability of packing credit at better rates
• Better marketing support like participation in fairs abroad for buyer seller meets. Holding awareness programmes / seminars for SMEs and educating them on how to increase productivity, target new markets and make products commercially viable.