Clinically tested athletic shoe to defend against ankle sprains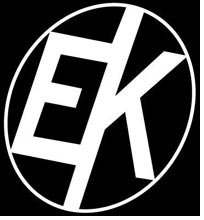 For the first time in history, a new, clinically tested athletic shoe produced by Ektio Inc. has been designed to become the antidote to the #1 orthopedic injury in the U.S.; combating the most common, painful, and expensive injury on basketball courts today - sprained ankles.

In an effort to combat the $3000-$5000 spent on ankle sprain healthcare per incident, $4.2 billion annual economic loss and $1 million a year in U.S. emergency room visits, Dr. Barry Katz, with his medical team, attacked the problem and created an anti-sprain technology. Built in straps within the wall of the shoe anchor the ankle, which prevents rollover injuries.

In addition, it incorporates "anti rollover bumpers" on the outside of the sole. Former NY Knick, John Starks, is on a mission to get this groundbreaking shoe to his fellow NBA players and beyond. Ektio shoes will become available at www.dicksportinggoods.com and at http://www.ektio.com at the start of this year's basketball season in November, 2010.

Former NY Knick great and All Star guard, John Starks said, "In 2009, NBA teams lost $15 million in revenues alone from this specific injury. It happens every year. This is the first shoe I've ever seen that could change all that. I have had many ankle sprains in my career and they were debilitating, painful and made getting back to the court very difficult.

"The technology that Ektio has created in order to protect players from rolling their ankles or the severe injuries that result when players jump and land on another player's foot is remarkable. I wish that Ektio was available when I played. This will help players stay healthy and prolong their careers. I believe so much in what Ektio is doing that I've joined the company."

"Clinical studies we did at Drexel University showed significantly less ankle inversion compared to a standard basketball shoe," said founder, Dr. Barry Katz,

"yet the shoe did not inhibit any of the useful motions of the ankle needed to play basketball at the highest level. In preliminary studies, it was shown to be superior to ankle braces. A second study at the Hospital for Special Surgery in NYC showed that despite the anchoring of the ankle to the shoe, useful ankle motions in activities necessary for basketball (running, jumping and cutting) were not inhibited compared to a standard basketball shoe with and without tape and compared to barefoot athletes. Our ability to protect against shoe rollover inversions while, at the same time not adversely affecting athletic performance, is the key to the product's revolutionary benefits."

Dr. Katz was inspired to create the product as a result of his own and his son's ankle injuries suffered while playing basketball. His all-star team of experts for the launch of Ektio include Thomas Nordstrom, M.D., orthopedic surgeon, Steven Dribben, Dr. of Podiatry, Dr. Sorin Seigler, Ph.D., Director, Biomechanics Lab Drexel University andDr. Howard Hillstrom, Ph.D., Director of Gait Lab at the Hospital for Special Surgery, NYC. The lead designer is Omar Bailey, a world class independent shoe designer who has designed shoes for former pro athletes including Alan Houston and Gary Sheffield.