Bizarre week in NY futures market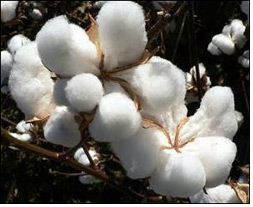 NY futures had a mixed performance this week, with July rallying 1859 points to 164.55 cents, while December dropped 78 points to close at 119.40 cents.

It was a bizarre week in the futures market, because July and December seemed to move contrary to what their respective fundamental situation was suggesting. With a sizeable amount of expensive current crop contracts being cancelled or 'renegotiated', the strength in the spot month was counterintuitive, while the weakness in new crop futures appeared equally illogical given the rapidly deteriorating US crop.

However, there are good reasons for this kind of market action. Although it is true that from a global perspective there is currently a lot of spot cotton looking for a home, this holds mainly true for origins other than the US. As we have tried to explain last week, the statistical situation in the US is actually quite tight, because commitments still outnumber available supply by a substantial margin, despite all the recent cancellations.

Therefore, anyone short in July, who did not have certified cotton to back up his bet, was getting squeezed. Before session, the last one before tomorrow's First Notice Day, there were still 7'728 contracts open in July, which compares to a certified stock of just about 1'060 contracts (including bales under review). Since we believe that there is at least one merchant standing for delivery, the remaining shorts are left with no other choice but to pay their way out of trouble.

The pressure on December futures is in our opinion linked to the buyers' strike we are witnessing in the physical market. Merchants are still sitting on high-priced inventory of foreign growths, with cancellations and defaults adding to their burden, while mills remain sidelined. Therefore, these merchants have no other choice but to turn to the futures market as a buyer of last resort, by selling futures or engaging in bearish options strategies. Since July is about to expire, any such hedging is now being done in the December contract. The fact that December open interest has increased by about 20'000 contracts since this latest decline began on June 3rd seems to confirm that new hedging rather than long liquidation is the cause behind this weakness.

Unlike the shorts in July, who are forced to show their cards when First Notice Day arrives, December shorts still have five months to go before they face a reality check. They are therefore not too worried about the current struggles of the US crop and keep selling anyway, because the December contract currently offers the only game in town as far as hedging is concerned. This herd of hedge sellers has been strong enough to override any bullish factors that have come into play lately, like the dire situation in West Texas.

Crop conditions in West Texas are getting worse as still no rain has fallen and another high-pressure ridge is building above the region going into next week, with temperatures once again soaring into the 100's. Weather records show that the area is currently in its driest 8-month stretch ever! The entire dryland crop will likely have to be written off and what worries us is that the irrigated crop is suffering too without help from intermittent rain. Hot temperatures combined with strong winds are taking their toll on irrigated acreage and the situation is getting worse with every dry day. We are afraid that the first official USDA crop estimate in early August will show a shockingly low number for Texas.