Schoeller Fabric Collection Summer 2013 – focus outdoor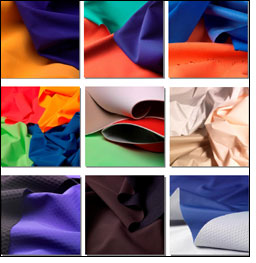 The Schoeller summer 2013 collection is simply alive with energetic colors and high spirits. The new One of a kind dyeing process provides plenty of scope for creating distinctive, unique items. Structure defines the look. Lightness, visibility and function lend the Schoeller fabrics the desired comfort and the necessary protection.

NATURE and UNIQUENESS
Schoeller is showing its true colors in summer 2013. With the completely innovative dyeing process, One of a kind, Schoeller has succeeded in capturing the fascination of uniqueness in fabric. This ecological dyeing process makes every garment a distinctive, uncommon item as fabric designs occur by chance. These highly abrasion proof schoeller-dynamic outdoor fabrics, produced in natural shades, are the destinctive camouflages of tomorrow. One of a kind fabrics not only comply with the strict bluesign ecological standard but, thanks to the addition of NanoSphere, repel dirt and stains and need much less frequent washing.

LIGHTNESS and LUMINANCE
Light soft-shells dominate the collection. The uncomplicated, comfortable and hardwearing stretch fabrics feature an ideal mix of wind- and water-proofing as well as dirt repelling properties. In very different versions and colors, they hug the body in even lighter and softer qualities and are just as eye-catching in the mountains as on the bike in the city. The schoeller-WB-400 with an embossed look in fresh yellow-orange or sporty blue and the brilliant, crisp schoeller-WB-400 and schoeller-WB-formula qualities with the understated two-tone effect in evocative shades of coral or the vibrant colors of the sea. In the very light, bi-elastic schoeller-WB-formula two-layer fabrics, the c_change climate membrane provides additional weather protection.

NEON COLORS and VISIBILITY
The super light, bi-elastic or crosswise elastic schoeller-dynamic polyester fabric in grades of rainbow colors radiate visible selfconfidence. Softly flowing, they radiate energy and joie de vivre with their luminescence in neon colors or slightly structured opaque looks and simply cannot be overlooked as pant or jacket qualities. The voluminous neoprene style with the unmistakable diver look in an unusually colorful version piques the appetite for summer, sun and sea. Visibility is also a safety factor, whether when trekking cross-country or walking along the street at twilight. Therefore, the crosswise elastic, "Glow in the dark" schoeller-spirit fabrics in soft pastel shades are perfect.

STRUCTURE and SURPRISE EFFECTS
With the structured soft-shell jacket fabrics in classic black, brown or blue the interiors cannot be overlooked. A variety of honeycomb patterns or waffle looks catch the eye and lend shape to the exterior. An exciting, stone grey reverse, rich in contrasts, is also a feature of the airily light, softly flowing schoeller-aeroshell in full-bodied shades of blue. Additionally, very high breathability and air-permeability ensure clothing comfort at higher temperatures or during aerobic activities.