Successful Wool Levy Fund projects show passion & potential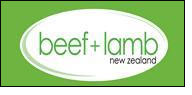 Seven entrepreneurial wool projects will benefit from a funding boost of more than half a million dollars, Beef + Lamb New Zealand (B+LNZ) announced.

The cash comes from a contestable fund set up to share out the remaining wool levies, with the money going to businesses demonstrating the greatest potential to pump money back into the wool industry – and ultimately, into farmers' pockets.

Some of the projects aim to do this by achieving savings through the development of tools and systems for improved efficiency and consistency. Others are focused on increasing demand for wool through research and the creation of new products and niche markets.

The successful applicants were chosen by an advisory panel from 28 bids by farmer groups, wool industry service providers and manufacturers.

They are: Potroz-Smith Technologies Ltd, NZ Wool Services International, The Formary, Alliance Group, Wool Equities, NZ Shearing Contractors Association and a collaboration between Wool Partners International and Banks Peninsula Wool Growers Group.

B+LNZ Chief Operating Officer, Cros Spooner says it was exciting to review all 28 projects. "It shows there is some genuine passion and talent with companies involved in the New Zealand wool industry."

"We believe each of the seven projects we've funded has a very real chance of delivering value back to New Zealand farmers, which is great news."

To ensure the Wool Levy Fund distribution improves returns for wool growers, applicants were required to show their commitment to investing time, money and resources in the success of the project. Each of the successful projects will be matched 50:50 with funding from the applicant group.

• Eastbourne-based Potroz-Smith Technologies Ltd is researching the production of an environmentally friendly, super absorbent wool-based material for use in personal hygiene and wound-care products that will be natural, non-toxic and biodegradable.

• NZ Wool Services International will focus on developing practical tools to avoid underweight bales, which currently cost the industry an estimated $4million a year. The company is based in Christchurch.

• Wellington company and sustainable textile inventor The Formary is looking at blending New Zealand strong wool and a waste material to develop a range of commercial and domestic interior products.

• Wool Partners International and Banks Peninsula Wool Growers Group are working together to develop a truly sustainable carpet using natural processes and materials, including low pesticide, ethically-produced, traceable New Zealand wool.

• Invercargill's Alliance Group plans to incorporate wool production into its Hoofprint software package (developed in conjunction with Dunedin-based AbacusBio to measure on-farm carbon footprints). The company will work with NZ wool producers and marketers to gain extra market value for Hoofprint-accredited wool products.