Strong top and bottom-line performance, Uster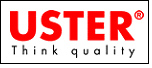 Uster Technologies Ltd the leading high technology instrument manufacturer of products for quality measurement and certification for the textile industry, achieved outstanding performance levels in the first six months of the financial year 2011 and delivered strong top- and bottom-line results.

The Group's gross sales grew to CHF 108.0 million, an increase of 73.1% compared to the previous year (H1 2010: CHF 62.4 million). Sales of USTER products to all market segments were above last year's level. EBITA reached CHF 39.2 million (H1 2010: CHF 15.9 million), bringing the margin to 36.3% (H1 2010: 25.5%). The net result amounted to CHF 25.1 million (H1 2010: CHF 4.0 million).

Uster Technologies Ltd's flexible business model proved its worth during the upcycle as it allowed the Company to quickly expand its capacities to meet growing market demand.

The cash flow from operational activities was mainly used to reduce net debt to CHF 67.5 million, demonstrating the Group's strong cash generation ability and, at the same time, reducing future interest payments. Due to the positive net result shareholder's equity increased by CHF 14.4 million compared to December 31, 2010 to CHF 239.0 million, resulting in an equity ratio of 57.8%. The Group's current cash positions amounted to CHF 27.1 million.

Many of the positive market signs already seen in 2010 continued in 2011. The Group has experienced an increased demand for quality measurement and certification products around the world. The Chinese and Indian markets continued to perform particularly well, accompanied by strong sales in other Asian countries. In China, rising labor costs are encouraging the use of more efficient equipment and accelerating the on-going modernization and automation process. In addition, high raw material prices sharpened producers' quality awareness. They put more emphasis on quality aspects as a means of achieving adequate prices relative to the corresponding quality and to minimize waste.

Another growth driver is seen in the increasing significance of the local Asian markets. Beside the Chinese domestic market, local markets in India and other Asian countries, such as Vietnam, Cambodia and Indonesia, are growing and contributing to the wealth of these economies.

Overall, sales in the Asian markets contributed 68.2% to total gross sales (H1 2010: 66.2%, H2 2010: 68.9%), Europe and Americas generated 23.2% and 8.6%, respectively (H1 2010: 22.2% and 11.6%, H2 2010: 21.3% and 9.7%).

USTER sales teams executed extensive campaigns with a special focus on the important Asian markets including China, India, Vietnam, Indonesia and Bangladesh in order to introduce the third generation of USTER QUANTUM clearers. The new system features powerful capacitive and optical sensor technology that makes all disturbing yarn defects visible, thereby significantly enhancing detecting precision and accuracy.

Thanks to the device's Smart Clearing Technology, producers can increase production and cut costs, thereby boosting profitability. These customer values were highlighted by USTER at the important industry fair Shanghaitex 2011 held in June.