Cotton export under OGL - SIMA demands a level playing field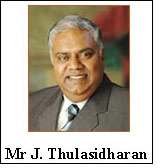 The predominantly cotton based textile industry, providing direct and indirect employment to over 90 million people, is the single largest employment provider next only to agriculture, The industry has invested over Rs.2.00 lakh crore during the last decade and created new jobs for over 10 million people and fetching 17% of the foreign exchange earnings. Cotton textile industry was performing extremely well during the period between 2003 and 2007 and the investments were doubling year on year mainly due to the advantage of home grown cotton.

The price stability of cotton and cotton yarn prevailed during this period enabled the different segments of the textile industry right from cotton farmers to finished goods to have a win-win situation and assured reasonable profitability through out this period. The problem started with the removal of cotton textiles from the Essential Commodities Act from February 2008 which enabled the multinational cotton traders flooded with funds at negligible interest rate to dominate the Indian cotton economy and speculate the prices.

Taking advantage of the cotton under Open General Licence and 14% import duty on cotton, the multinational cotton traders exported over 30 lakh bales of cotton in excess than the quantity earmarked by the Cotton Advisory Board during the cotton season 2007-08 leaving a closing stock of 35 lakh bales and a stock-to-use ratio of 15%, as against the international level of 40 to 50%.

The competing countries like China, Pakistan and Bangladesh etc were able to source Indian cotton at 20% cheaper price when compared to the Indian mills owing to import duty, DEPB / drawback extended for cotton and cheaper means of transport through foreign vessel. The Indian spinning mills across the Nation for the first time in the history had to observe one day production stoppage on 9th July 2008 to make the Government to remove 14% import duty and 1% duty drawback given for cotton to bring a level playing field partially.

However, the bank interest rate which was 7.5% during the year 2007, started hardening and reached to almost 15% today. The Indian spinning mills, predominantly small and medium sized in nature, do not have direct access to imported cotton, hedging facilities, cheaper funds like ECB and also cannot handle the arbitration of Liverpool Cotton Association. The Indian spinning mills have the working capital constraints due to 25% margin money, maximum three months credit limit at 15% interest rate.

In a press release issued, Mr.J.Thulasidharan, Chairman, The Southern India Mills' Association (SIMA) has appealed to the Hon'ble Prime Minister to ensure a level playing field for the Indian cotton textile mills before taking a decision on allowing cotton export under OGL in the long run. He has stated that the Empowered Group of Ministers had promised to ensure 2 ½ months closing stock for the cotton season 2009-10 which was not implemented.