All of Mohawk businesses register Y-O-Y sales growth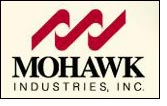 Mohawk Industries Inc announced 2011 second quarter net earnings of $61 million and diluted earnings per share (EPS) of $0.88. Excluding restructuring charges, net earnings were $66 million and EPS was $0.95. For the second quarter of 2010, the net earnings were $68 million and EPS was $0.95.

Excluding non-recurring tax benefits, redemption premium on bonds and restructuring charges, net earnings and EPS were $53 million and $0.77 per share. Net sales for the second quarter of 2011 were $1.5 billion increasing 6% as reported and 3% with a constant exchange rate. Our cash position at the end of the quarter was $285 million and our net debt to adjusted EBITDA ratio was 2.1. A new five-year lower cost bank facility was executed in July to support future growth and investments.

For the six months ended July 2, 2011, net sales were $2.8 billion, an increase of approximately 3% as reported and 2% with a constant exchange rate. For the six-month period, net earnings and EPS were $84 million and $1.22, respectively. Excluding restructuring charges, net earnings were $95 million and EPS was $1.38. For the six months ended July 3, 2010, net earnings were $89 million and EPS was $1.24. Excluding unusual items in 2010, net earnings were $77 million and EPS was $1.12.

Commenting on the second quarter results, Jeffrey S. Lorberbaum, Chairman and CEO stated, "All of our businesses reported year over year sales growth and our operating margin improved to 7.3%, an increase of 50 basis points over last year excluding restructuring charges. This is our highest operating margin since 2008 as a result of continuing cost reductions, selling price increases and productivity gains throughout the enterprise. U.S. economic growth was lower than expected in the second quarter with the U.S. residential business remaining soft and the commercial business continuing to grow."

Our Mohawk segment net sales grew about 1% with improving commercial sales offsetting soft residential sales. Excluding restructuring charges, operating margin was 80 basis points higher than last year as a result of reductions in SG&A costs, price increases and improved manufacturing productivity. We are performing in line with the industry with growth in commercial remodeling and lower residential activity. Our commercial business posted sales gains in both tile and broadloom products.

The carpet price increase announced in February was fully implemented in the period and the second increase initiated in April will be completed during the third quarter. Our South Carolina extrusion expansion was completed, we consolidated a commercial carpet plant and we announced the closure of a yarn spinning plant. Continued emphasis on productivity improvements has yielded more efficient processes in our manufacturing and administrative areas allowing us to reduce personnel costs by an additional $10 million annually.

Our Dal-Tile segment net sales grew more than 4% this period with commercial sales growth exceeding residential. Sales in all of our channels grew over the prior year as we outperformed the overall market. Higher product prices and fuel surcharges were implemented in the period to recover rising transportation costs. Our market share has improved due to the breadth of our offerings, new products with enhanced visuals, larger sizes and our superior service.