State govt to consider setting up 20 SME clusters across MP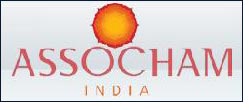 The Madhya Pradesh government has assured consideration of apex industry body ASSOCHAM's proposal to set up 20 SME clusters on public private partnership (PPP) model to boost industrial activites in the state.

"The state government approves of the e-clusters concept proposed by ASSOCHAM that will promote small and medium enterprises (SMEs) and will generate mass employment for inclusive growth," said Mr Kailash Joshi, Member of Parliament from Madhya Pradesh at an interactive session with Parliamentarians organised by The Associated Chambers of Commerce and Industry of India (ASSOCHAM) at New Delhi.

"We will soon facilitate a meeting between the state industry minister and the corporates interested in setting up cluster industries and will also lend our support in getting loans and advances from the banking and financial sector," said Mr Joshi. In its study on Cluster Development for Inclusive Growth in Madhya Pradesh ASSOCHAM had earlier proposed setting up 20 SME clusters each accommodating about 1,200 units with a potential to create over five lakh direct and indirect jobs.

Total funds required to provide basic and essential infrastructure to these clusters is estimated around Rs 650 crore. Once functional, it will contribute additional ten per cent revenues per annum to the exchequer, help in inclusive growth and simultaneously lead to upgradation of existing clusters, according to the study.

"The chief minister has also taken certain initiatives towards setting up a cluster development authority for optimum utilization of funds and to assist them in gearing up for further growth," said said Ms Sumitra Mahajan, Member of Parliament from Indore, Madhya Pradesh.

"The state is blessed with abundant raw material, skilled work force and holds tremendous potential for cluster development to regain investment in varied SME segements," said Ms Mahajan. "But the state has been grappling with lack of basic infrastructure especially transportation facilities and thus, there is an urgent need to develop an export hub on the Indore-Ratlam-Bhopal route and enhance the connectivity."

According to the ASSOCHAM study, more than 6,500 clusters are currently operating pan India but only 450 are recognised by the government. Of these, only seven clusters currently operate in the state.

Existing clusters are not able to sustain growth & development process due to use of obsolete technology, plant and machinery, thus, there is a need to interconnect all clusters among themselves by adopting e-Cluster Model to provide them with a level playing field and make it globally competitive. Recognition of more clusters by the government will bring inclusive and balanced growth and promote unique Cluster Branding of Madhya Pradesh, said the study.

The 20 additional clusters recommended by ASSOCHAM are: Bhopal (engineering equipment), Dewas (electronic goods), East Nimar (powerloom), Indore (food processing), Indore (auto components), Jabalpur (readymade garments), Jabalpur (powerloom), Ujjain (powerloom), Bhopal (handloom, powerloom), Sehore (block and screen printing, zari, zardozi, food processing), Ashok Nagar (crafting & embroidery), Vidisha (carpet cane, zari, zardozi, powerloom), Chindwara (handloom, auto component), Shivpuri (embroidery, food processing), Bherugarh (crafting & embroidery, textile hand printed, auto component), Jhabua (cane and bamboo, crafting & embroidery, jewellery), Guna (handloom, food processing), Tikamgarh (crafting & embroidery, handloom, powerloom), Katni (handloom, powerloom) and Datia (cane and bamboo, crafting & embroidery).