Textile industry demands 5% interest rate refund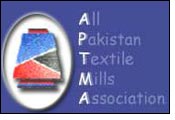 Chairman All Pakistan Textile Mills Association (APTMA) Gohar Ejaz has demanded 5% interest rate refund on all outstanding short and long term loans as on 30 June 2011 in line with the measures adopted by the regional competitors to respond the global cotton crisis.

He said the regional competitors including India, Sri Lanka, Bangladesh and China have responded to the global cotton crisis through devising different support measures for their textile industries.

Chairman APTMA said the government of India has been quick to provide 7½ % duty drawback to the spinning and value-added segments as a sustaining measure for its textile industry. Sri Lanka has provided 5% tax-free incentive payment to eligible companies exporting textiles. Bangladesh has been providing different stimulus measures like bank loan rescheduling facilities, 5% cash incentive on yarn exports, access to Export Development Fund for cotton import etc. China has extended up to 14% textile rebates and has put into place a comprehensive Textile Reviving Programme (TRP) among a host of other measures.

He said the textile industry world-wide, carrying huge inventories of high-priced cotton and yarn, has suffered a sorry plight on account of unprecedented and sharp fall in cotton price globally. Heavy losses were incurred by different sectors across the textile value chain in all textile producing countries including Bangladesh, China and Pakistan, he added.

Therefore, he said, the governments in all textile exporting countries have supported the textile industry to maintain the upward trend in textile exports and lift the bumper cotton crop.

According to him, a 5% interest rate support though not costing much would lend low-costing and high-yielding crucial support to textiles that contributes to the economy and exports in no insignificant measure. A small support now would enable a better balance of payments position for the government and have a salutary effect on trade and employment, he added.

Gohar pointed out that in a situation when Bangladesh, China and other countries were responsive to the global cotton crisis in having devised different support measures for their textile industries, it goes to the credit of the textile industry in Pakistan that it was able to keep afloat on its own.

He said the textile exporting industry is running below 70% efficiency due to energy issues, adverse law and order situation and a financial challenge of paying 15% interest to the bank against short term and long term requirements of working capital. This high interest rate is being charged to the industry on an obsolete economic myth from policy makers that it is the only way of controlling inflation. However, he said, this thinking has not worked in six years but the policymakers are not realizing the fact that inflation cannot be exported to the US and the EU markets offering below 1% policy interest rate to industrial sector since last three years.