AWI announces three Board nominated candidates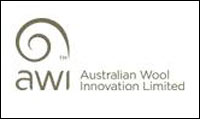 Australian Wool Innovation (AWI), the research, development and marketing body of the Australian wool industry has announced three Board nominated candidates for the upcoming election of directors. The Board has the power to nominate candidates in accordance with the terms of its Constitution.

Directors Brian van Rooyen and David Webster will both retire at the upcoming Annual General Meeting, and both are to re-stand for election as Board nominated candidates. The Board has also nominated a further candidate for the third position available; Pacific Brands Group General Manager Colette Garnsey.

The Statutory Funding Agreement (SFA) requires AWI to put in place a Board Nomination Committee, and the Board has undertaken this process. The Board Nomination Committee has confirmed to the Board that all of the Board nominated candidates meet the skills requirements as set out in the SFA.

Chair of the AWI Board Nomination Committee, National Farmers Federation President Jock Laurie, said he was pleased to be involved with the formal election process.

"It is the Board Nomination Committee's role to provide information to shareholders regarding the various skills of nominees. We look forward to continuing the candidate review process as nominees come forward. We will provide our final report, including all nominated candidates, with the AWI Annual Report and Notice of AGM in October. In the meantime, we have also been of assistance to the Board in assessing the skills of the three Board nominated candidates."

The five-member Board Nomination Committee includes Mr Colin Bell, Executive Chairman of Bell Financial Group Ltd, Mr Jock Laurie, and Mr Will Wilson, General Manager Sales & Marketing, Australian Securities Exchange. Joining these external members on the Committee is the current AWI Board Chairman, Mr Wal Merriman, and Deputy Chairman, Mr Roger Fletcher.

The Board Nomination Committee will further assess candidates as they come forward, during the shareholder nomination period from 19 September to 7 October, according to the skills required under the definition of "Skills Based Board" in the SFA. The SFA can be viewed online at website.

The Board nominated candidates are:

Brian van Rooyen: Mr van Rooyen is a current AWI Board Member with special responsibilities on the Finance and Audit Committee, Remuneration and Appointments Committee and the Science and Welfare Committee. Mr van Rooyen has a strong background in finance, marketing and sales of consumer goods, general management and corporate governance. Retiring from executive positions in 2006, Mr van Rooyen is currently a professional director - Chairman of Australian Country Spinners and a Board member of various Australian and International entities.

David Webster: Mr Webster is a current AWI Board Member, Chairman of the Finance and Audit Committee and a member of the Remuneration and Appointments Committee. MrWebster has an extensive background in all aspects of the industry, from growing to retail. Mr Webster is a Director of AWTA and various other Australian companies.