Mohawk posts Q3 results; higher raw material costs may hurt Q4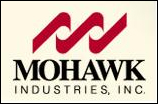 Mohawk Industries Inc announced 2011 third quarter net earnings of $47 million and diluted earnings per share (EPS) of $0.68. Adjusted net earnings were $57 million and EPS was $0.83 excluding the unusual items. For the third quarter of 2010, the net earnings were $51 million and EPS was $0.74 both as reported and excluding unusual items.

Net sales for the third quarter of 2011 were $1.4 billion increasing 10% as reported and 8% with a constant exchange rate. Our cash position at the end of the quarter remains strong with $276 million and our net debt to adjusted EBITDA ratio was 2.1.

For the nine months ended October 1, 2011, net sales were $4.3 billion, an increase of approximately 5% as reported and 4% with a constant exchange rate. For the nine-month period, net earnings and EPS were $131 million and $1.90, respectively. Excluding unusual items, net earnings were $152 million and EPS was $2.21. For the nine months ended October 2, 2010, net earnings were $140 million and EPS was $1.99. Excluding unusual items in 2010, net earnings were $128 million and EPS was $1.86.

Commenting on the third quarter results, Jeffrey S. Lorberbaum, Chairman and CEO, stated, "The Company's third quarter results reflect an improvement in sales and earnings over last year even with increased raw material costs and consumer reluctance to invest in renovation projects.

Sales in both the residential and commercial categories expanded with commercial renovation leading the growth and new residential continuing to lag. Each segment continues to lower costs with new processes, reduced infrastructure and investment in more efficient assets."

Our Mohawk segment net sales improved 6% as we improved our position and grew in both residential and commercial categories. Operating margins were lower due to price increases lagging material inflation as well as continued pressure on our product mix as consumers remain cautious about larger discretionary investments. During the quarter, residential sales grew across most channels and product categories.

Commercial sales momentum continued from the previous quarter, with both broadloom and carpet tile achieving gains. During 2011, we implemented two price increases that were fully realized by the end of the third quarter.

During the period, raw material costs were greater than anticipated and the higher expense will impact our fourth quarter costs and margins. We have implemented hundreds of manufacturing initiatives yielding significant cost savings in 2011.

Our Dal-Tile segment net sales grew almost 11% during the period with both residential and commercial categories showing gains with product mix continuing to decline. In the comparable 2010 period, business was lower than expected due to the flooding in our Mexican facility from Hurricane Alex.

During the quarter, we increased sales in all channels with particular strength in home centers due to additional commitments for our innovative mosaics, wall tile and porcelain tile. Our Mexican ceramic sales grew significantly on a local basis as we enhanced our penetration with new products and broader distribution. We have implemented new manufacturing processes to lower raw material costs, improve efficiency, reduce production runs and improve distribution costs.