Bangladesh primary textile sector facing troubles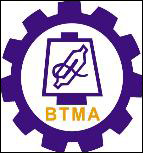 Bangladesh's Primary Textile Sector (PTS), consisting of spinning, weaving, dyeing, printing and finishing, is passing through a difficult phase for almost one and half year due to both internal as well as external factors.

Listing the global factors responsible for the troubles being faced by PTS, Mr. Ahmed Ali, Vice President of Bangladesh Textile Mills Association (BTMA), told fibre2fashion, "Serious debt crisis in the US, financial crisis in some EU nations and their subsequent salvation through introduction of austerity measures dampening the demand of EU as a whole, relaxation of EU's Rules of Origin (RoO) from two stage transformation to one stage transformation, imposition of 17 percent safeguard duty on apparels by Turkey, and unprecedented volatility of cotton prices in the international arena, have together shaken the very foundation of PTS."

As per domestic factors that are negatively impacting PTS, he cites, "High inflation affecting people's buying capacity at home in spite of a large domestic market, poor utility services, inadequate infrastructure, high interest on bank loans, surge in the import of yarn and fabrics at lower prices from India and China due to relaxed RoO of EU for duty preference, and shifting of orders to competing countries – all have a combing affect leading to stock piling of yarn worth Tk 80 billion and putting the PTS in serious difficulties."

Explaining how policies of India affect Bangladesh's PTS, he says, "Taking advantage of its proximity with India, Bangladesh normally imports 30 percent of her total demand of raw cotton from India. However, frequent changes in the Indian cotton export policy seriously hamper growth of PTS in Bangladesh, as millers have to adjust their procurement policy accordingly."

Describing the impact of tariff preferences given to other countries by advanced nations, he says, "The changes in the global trade policy, like benefits allowed to competing countries through tariff preferences, leads to extra pressure on LDCs like Bangladesh as that leads to erosion of preference margin. Our competing countries are mostly cotton producers, textile machinery manufacturers as well as garment exporters. Competing on equal footing with these countries, while offsetting so many odds, is a real challenging task."

Focusing on issues that fall under Government sphere, he avers, "Political instability everywhere creates barriers to supply chain and this instability is the realm of the Government to manage. Private sector cannot address such sensitive issues, except urging the Government to take stock of the situation and go for appropriate action. Unless the issue is resolved satisfactorily, it impacts five major areas that have long term influence on businesses. The five areas are infrastructure, suppliers' performance, workforce supply, easy accessibility to raw materials and economic tranquility."

"Due to poor provision of utility services, most of the mills are unable to operate to their optimum productive capacity. Mills operating below 80 percent of installed capacity may not achieve break-even point to be economically viable," he adds.