'Announce fibre neutral taxation policy' – CITI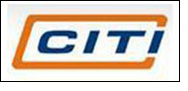 Among its many pre-budget recommendations to the Finance Minister – Mr Pranab Mukerjee, the Confederation of Indian Textile Industry (CITI) has requested the minister to announce a fibre neutral taxation policy as promised earlier.

CITI has also requested for the withdrawal of mandatory excise duty of 10 percent on branded garments and made-ups be withdrawn and the optional route be continued for all the segments in the textile and clothing sector.

Regarding a fibre neutral taxation policy it said, "The draft National Fibre Policy formulated by the Ministry of Textiles also envisages a fibre neutral duty structure. However, man-made fibres currently suffer substantially higher duties than other fibres such as cotton.

It has requested that the 5 percent customs duty and 4 percent SAD applicable on man-made fibres, which are not applicable to other fibres, be abolished. Similarly, 10 per cent mandatory excise duty which is applicable to man-made fibres and not applicable to other fibres should also be abolished.

The optional excise duty applicable to cotton textiles products at present is at 4 percent, whereas in the case of man-made fibre products it is 10 percent. CITI has requested that optional excise duty for all textile products be harmonized at 4 percent.

Since the fabrics production sector is a weak link in the textile value chain, it needs both consolidation and modernization, so it has requested that all automatic and shuttle-less looms may be extended the facility of optional excise duty, instead of the mandatory excise duty currently applicable.

Most of the segments in the textile value chain are power intensive. Because of the low availability of power from government sources most of the units in the textile and clothing sector are forced to resort to captive power generation. Prices of fuels for captive power generation have become extremely uncompetitive in terms of cost.

So, CITI has suggested that excise duty on all liquid fuels used by the textile and clothing units for captive power generation be withdrawn. It has also requested that these units be allowed to use super kerosene oil for power generation; since it is cheaper than other liquid fuels.

In view of the huge losses suffered by the industry, especially during the last two quarters, the textile industry is finding it extremely difficult to find resources for purchase of cotton which is the main raw material for the sector.

So, interest rate on working capital for purchase of cotton may be reduced to 7 percent at par with other agricultural products and the margin money for such working capital may be reduced to 10 percent.

They have also asked for the continuation of the hugely successful Technology Up-gradation Fund Scheme (TUFS) during the entire 12th Five Year Plan and sufficient funds are allocated for the scheme.

A capital subsidy of 25 percent of the cost including civil work may be made available to all textile units desirous of setting up Effluent Treatment Plants (ETP) in view of the growing concerns on pollution control.