Industrial Policy Action Plan launched for Africa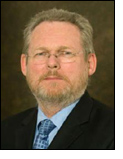 Minister of Trade and Industry, Dr Rob Davies, MP, launches the 2012 Industrial Policy Action Plan: IPAP 2012/13 - 14/15 in Sandton, Johannesburg.

South Africa's first Industrial Policy Action Plan (IPAP) was launched in the 2007/2008 financial year. Each year since we develop and launch a revised three-year rolling IPAP with a ten year outlook in a context of rapid economic change and significant global uncertainty. This has proved to be a robust formula which allows us to continually scale up our interventions but also sufficient flexibility to respond to change. Implementation of successive versions of IPAP has resulted in significant achievements and ongoing scaling up our interventions to retain, grow and diversify South Africa's industrial base.

Our experience in the implementation of the Industrial Policy Action Plan demonstrates that industrial policy works: provided it is well designed, adequately resourced and informed by robust and constructive stakeholder dialogue and partnerships. This has been demonstrated in a number of sectors.

The IPAP 2012/13 - 14/15 represents the fourth annual iteration of the action plan. Minister Davies said the department believes the 2012/13 IPAP is a confidence-building one. "We have demonstrated what is possible in a range of sectors through constructive and ambitious partnerships. We have built a number of critical enabling platforms. Through similar partnerships we can arrest the threat of deindustrialisation and grow value addition and jobs in our manufacturing sector.

In Automotives the technical work for the completion of the transition from the Motor Industry Development Programme (MIDP) to the Automotive Production and Development Programme (APDP) in 2013 has largely been completed.

In Clothing, Textiles, Leather and Footwear, we recognised that the Duty Credit Certificate Programme was not working and moved decisively to replace it with an industry upgrading incentive in 2009: the Clothing Textile Competitiveness Programme (CTCP). The CTCP has resulted in significant competitiveness improvements and brought manufacturers and retailers closer together to take advantage of the proximity, quality and flexibility that domestic manufacturers now offer. Despite the fact that implementation of the CTCP overlapped with the global economic crisis the programme managed to arrest employment losses in the sector by 2010, with a modest increase in employment seen in 2011.

A major achievement has been the conclusion of intradepartmental work to amend the Regulations of the Preferential Procurement Policy Framework Act (PPPFA). This enables the dti to designate industries for local procurement including procurement by State Owned Enterprises (SOE's). The first round of sectors designated in December 2011 were: Buses, Rolling Stock, Power pylons, Canned Vegetables, Clothing Textiles, Leather and Footwear, and Set Top Boxes. This will be followed by further designations during the 2012/13 financial year and beyond.