Energy crisis impacting Pakistan textile exports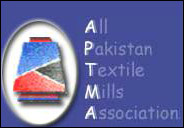 Mr Mohsin Aziz, Chairman of All Pakistan Textile Mills Association (APTMA) has said that the textile industry has potential to meet shortfall in exports, reaching $1 billion during first nine months of current fiscal against the corresponding period provided that it is facilitated with uninterrupted energy supply and globally competitive interest rates.

He said the textile exports have suffered a loss of $1 billion during first nine months of current fiscal against the corresponding period, mainly due to energy crisis and financial constraints.

He said the textile industry exports have fallen short by 10% in value terms and in fact 30% in quantity terms meaning thereby that the earning per unit of exported items has been higher compared with previous year. The textile exports would have crossed $12 billion in first nine months of current fiscal if production shortfall in quantity terms had not taken place, he added. Therefore, he said, the textile industry efforts are commendable as the loss to the exports in terms of value is not as big as in the terms of quantity.

Only in the month of March, he said, the quantitative exports of cotton cloth have declined by 43%, followed by 33% drop in knitwear, 30% in bed wear, 22% in towel and 35% in readymade garments.

Mohsin said had there not been energy crisis and financial constraints, the textile exports would have been more than $12 billion against $9 billion at present.

Chairman APTMA said that although there is a loss of $1 billion during first nine months of current fiscal comparing with the previous in value terms but the textile industry can still work for the remaining period and try to achieve previous years' benchmark if policy of due weight to textile industry remains intact, as promised by the President.

He said the spinning industry is being hit hard due to drop in exports of value added textile chain as all of these are consumers of yarn. The State Bank of Pakistan should facilitate the textile industry in order to restore its viability, he added.

He said there is a strong potential in textile industry to break the previous highest record of exports during remaining period of current fiscal if government ensures uninterrupted energy supply, both electricity and gas. The industry has already performed in terms of per unit price, and it can repeat the history subject to redressal of issues, he added.

Mohsin appreciated the efforts of President Asif Ali Zardari, Petroleum Minister Dr Asim Hussain and the Textile Minister Makhdoom Shahab-ud-Din for ensuring five days a week gas supply to captive power plants of industry and exemption from load shedding to independent feeders of textile industry. He assured the economic team of the government that the present step taken by the government in increasing the gas supply from four to five days will yield positive results. He urged the government to maintain it and add another day of gas supply so that the lost glory which the industry now feels quite confident can be retained.