Kerala handloom sector may get Central govt assistance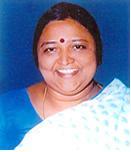 The Union Minister of State for Textiles Panabaka Lakshmi has assured that the Central Government would mull over extending a special assistance package aimed at preservation and promotion of traditional handloom industry of the southern Indian state of Kerala.
The handloom textile industry, which once happened to be a leading source of employment in the industry-starved state, is now in a dismal condition for several reasons.
Speaking at a function organized by the employees and workers of the Kerala State Handloom Weavers Cooperative Society (Hantex), the Minister said that her Ministry is devising a proposal for giving concession to the industry in the Central package, so as to ease the financial liabilities of Hantex.
Hantex Managing Director Abdul Haleem, President Peringamala Vijayan, Vice-President C. Madhavan, Governing Committee members and other top officials were present on the occasion.
Fibre2fashion News Desk - India