Hailstorm damages crop in Chinese cotton capital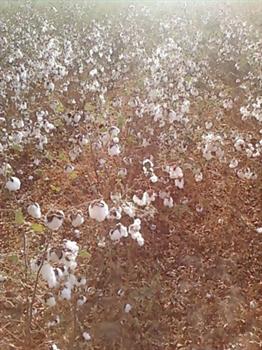 Awat County, regarded as the cotton capital of China, has been affected by severe hailstorm that has extensively damaged cotton crop in the region.
According to Chinese authorities, the hailstorm that swept through Uygur autonomous region of western Xinjiang on July 13 and 14 has damaged over 3,333 hectares of area that was under cotton cultivation.
Cotton leaves and bolls were separated from the stems of the plants due to hailstorm, affecting a total of 50,110 mu (15 mu = 1 hectare) of area under cotton plants.
Awat is situated to the northwest of Taklimakan desert. Several rivers meet in this region, creating favourable conditions for the growth of cotton.
Fibre2fashion News Desk - China