Arvind signs wage deal with Textile Labour Association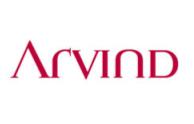 The Ahmedabad, Gujarat-based textile conglomerate Arvind Ltd. has entered into a wage settlement agreement with Textile Labour Association (TLA).
Earlier to the deal, TLA had signed an agreement with the Ahmedabad Textile Mills' Association to bilaterally settle wage disputes between TLA and the respective textile mills in the city.
The wages of workers will increase by about Rs. 1,935 per month effective from last month, the company said.
In June this year, workers at Arvind's Naroda plant had gone on strike demanding higher wages.
Fibre2fashion News Desk - India