Low-grade cotton stocks fall in China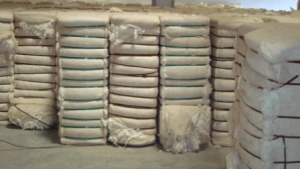 According to companies dealing in cotton imports, Chinese market lacked low-grade cotton in July and August, compared to shortage of high-grade cotton felt at the beginning of the year.
In June and July, the quantity cleared by Customs and sales volume of low-grade cotton from India, Pakistan and some West African countries was greater than the volume of high-grade cotton from the US, Australia and Brazil.
This situation has led to a relatively smaller volume of low-grade cotton stocked at port. The volume of Indian cotton among the sailing cotton is also less.
After Customs clearance, Indian cotton variety Shankar-6 was offered in the range of 17,800-18,100 Yuan/ton at Qingdao port on August 6. The price difference based on market value was 100-300 Yuan/ton.
Bonded US cotton EMOTSM1-5/32 was quoted in the range of 15,000-15,100 Yuan/ton.
Fibre2fashion News Desk - China