China's cotton processing & sales rates grow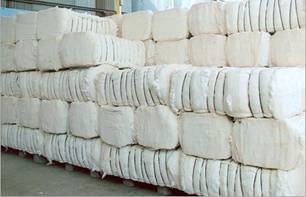 The Monitoring System of National Cotton Market has released figures for cotton processing and sales in China as of August 3, 2012.
For the cotton already sold, the processing rate of cotton processing enterprises was 99.3 percent, showing a rise of 0.8 percent year-on-year.
The sales rate of processed cotton, including delivered and reserved cotton, was 92.5 percent, up 6.7 percent year-on-year.
In Xinjiang province, the processing rate was 99.5 percent, up 0.5 percent y-o-y, while sales rate was 95.3 percent, up 2.2 percent y-o-y.
Fibre2fashion News Desk - China