NY cotton market under renewed pressure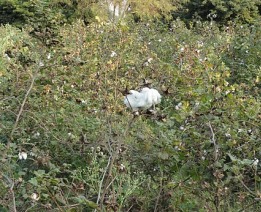 Plexus Cotton Limited reported that NY futures came under renewed pressure this week, as December dropped 336 points to close at 72.59 cents. The technically induced rally, which saw December advance from a low of 70.74 cents on August 3 to a high of 77.07 cents on August 9, came to a grinding halt last Friday after the USDA surprised the market with a rather bearish set of supply/demand numbers that resulted in a 2.28 million bales jump in 2012/13 ending stocks.

Although the market's advance had already started to lose momentum ahead of the report, the bearish USDA outlook put a firm lid on the market, prompting profit taking by spec longs and hedge selling by the trade. The latest CFTC report confirms that speculators bought the technical breakout in early August, adding nearly 10'800 contract in net longs, while the trade was increasing its net short by 9'100 contracts on the way up and index traders sold 1'700 contracts net.

Even though the USDA supply/demand report made for bearish headlines after the US crop was raised by 650'000 bales to 17.65 million bales and global ending stocks increased by over 2 million bales, it merits to take a closer look at where the changes have occurred. As we have repeatedly talked about in recent weeks, we no longer have a single cotton market, since there is China with its domestic price above 130 cents/lb and then there is the rest of the world, where the price level is around 50 cents/lb cheaper.

Therefore, if we look at the USDA report from a Chinese and a ROW (rest of the world) perspective, we are presented with quite different scenarios. While beginning stocks as of August 1 were increased by 1.95 million bales in China, they dropped by 0.83 million bales in the ROW. The picture is similar for projected ending stocks at the end of this season, with China seeing an increase of 2.38 million bales, whereas stocks in the ROW are expected to drop by 0.1 million bales. In other words, these stock numbers are bearish in the case of China, but friendly for the ROW.

Last week we talked about the relative tightness of available supplies outside China, with beginning stocks in the ROW amounting to 38.52 million bales on August 1, which compares to 35.32 million a year ago and 29.62 million bales two seasons ago, when stocks were extremely tight and set the stage for the historic bull run that followed. But even though we have a more ample situation right now, the cash market still feels relatively tight at the moment since a lot of these potential supplies are not readily available, as we have explained in our last report.

Whenever there is a huge price difference between two markets, it follows that goods will try to flow from the cheaper to the more expensive marketplace, as long as they are permitted to do so. Over time this should lead to a leveling out of prices between the two markets. However, in the case of cotton this hasn't happened yet. Even though China has allowed a record 24.25 million bales of imports in last season, along with a vastly increasing amount of yarn imports, we have neither seen prices rise in the ROW, nor have we seen prices drop in China.