Syrian cotton production jumps this year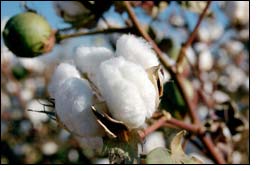 Cotton growers in the West Asian nation of Syria have increased their production this year, according to the Syrian Cotton Agency.
This year, Syria produced 663,000 tons of cotton, around four percent higher than the 638,000 tons of cotton produced last year, the Agency said.
It said that all necessary steps have been taken for processing and storage of the harvested cotton.
Syria's main textile manufacturing units are located in Aleppo city and its surroundings, which are currently witnessing violent clashes. Hence, the supply of cotton to these textile mills is being affected.
Fibre2fashion News Desk - India