Indonesia exports more value-added textiles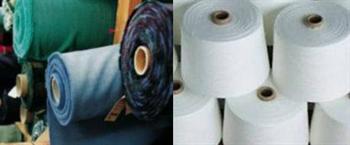 Indonesia is gradually shifting from a country that exports raw material and upstream textile products to finished and downstream textile products, according to Deputy Trade Minister Bayu Krisnamurthi.
The Minister said the share of garments in total textile exports from the country during January-July 2012 period rose to 60.95 percent, compared to the share of 59.65 percent during the corresponding period of 2011.
On the other hand, the share of fibres and yarns in overall Indonesian textile exports fell to 35.95 percent during the first seven months of the current year, as against the 37.78 percent share during the same period last year.
Addressing a press conference, the Minister said the increase in exports of value-added textile products is little, but it is a positive indication of the improved export structure of Indonesian textiles.
Fibre2fashion News Desk - India