Coopecan Peru exports alpaca fibre to Switzerland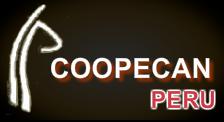 Peru-based camelid fibre supplier Coopecan Peru has made its first export to Switzerland.
The US$ 100,000 worth of exports includes six tons of baby alpaca tops and 2.2 tons of baby alpaca yarn.
With the first shipment of alpaca fibres to Switzerland, the country became the second destination for Coopecan exports in Europe.
Coopecan Peru is a cooperative organization consisting of 23,500 alpaca fiber producers and it traditionally supplies camelid fibre to South American countries.
Fibre2fashion News Desk - India