Spain's Valencia initiates plan to support textile sector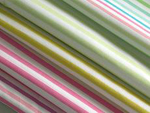 The government of the Spanish autonomous province of Valencia has introduced a special project named Alcoy Internationalization Plan 2013 or Incentive Plan for the year 2013, which aims to boost the Valencia's textile sector exports by increasing the funding by up to 18 percent.
Led by the Valencian Export Institute 'Ivex' in collaboration with the Textile association of Valencia 'Ateval', the project was launched by the country's Minister of Economy, Industry and Trade, Maximum Buch.
The newly plan would enable more textile companies to take advantage of the government's promotional activities in overseas markets.
The plan would support the textile sector's participation and investment in international fairs and would additionally help in implementing strategic programs based on opportunities available in international tenders.
Fibre2fashion News Desk - India