China's textile industry output likely to improve in 2013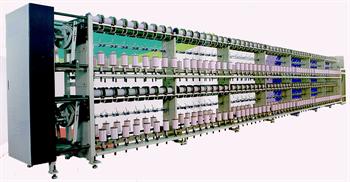 The production of China's textile industry is likely to improve next year, due to stabilization and recovery of the domestic economy as well as improvement in economies of major nations.
An analysis on Chinese textile industry, conducted by a Chinese think tank, concludes that there would be an overall growth in textile and garment production next year.
While the apparel industry is likely to witness a major growth in production of about seven percent year-on-year, the annual production growth rates of synthetic fibre manufacturing industry and textile sector will not be significant as these sectors will have to exhaust their inventory before increasing their production in 2013.
Fibre2fashion News Desk - China