Hike in power tariff to affect Indonesian textile sector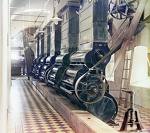 Textiles and garment manufacturing units would be among the worst impacted industries, if the Indonesian Government executes its plan to hike electricity charges, Antara News reported an official of the Indonesian Association of Businessmen (Apindo) as saying.
Pudji Isyanto, Executive Secretary of the Karang branch of Apindo, said labour-intensive industries like textiles and clothing have high power utility, and hence any hike in tariffs would lead to a sizeable rise in their cost of production.
He said the textile and garment industries have yet not been able to digest the recent hike in gas tariffs, and if the new electricity rate hike policy is made effective, it may result in high scale redundancy, as several firms that are unable to bear the additional cost may cut jobs, he said.
Fibre2fashion News Desk - India