Cotton consumption by Chinese textile industry to improve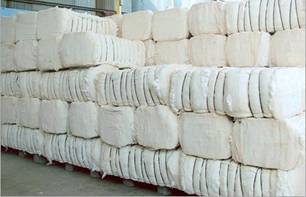 The consumption of cotton by domestic textile industry in China is likely to improve, leading to an increase in cotton prices, according to market analysts.
Exports of Chinese textile and clothing industry witnessed a significant rebound in December and even retail sales improved by December-end.
The month of January 2013 saw a marked improvement in production and sales of the entire textile industry.
According to a sample survey carried out in mid-January, production and sales of both yarn and fabric have increased, while cotton stocks fell by 9.8 percent year-on-year.
In addition, 63 percent of surveyed textile enterprises planned to procure raw materials in February.
Fibre2fashion News Desk - China