CPDC reduces operating rates at Tashe ACN plant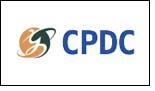 Taiwan-based China Petrochemical Development Corporation (CPDC) has reduced operating rates at its Acrylonitrile (ACN) plant, due to slowdown in demand.
Speaking to fibre2fashion, a CPDC official said, "Currently the plant is running at 85–90% production capacity rates, as the demand in the Asian market is not as expected".
Providing information on the maintenance turnaround at the plant, he said, "CPDC has scheduled a turnaround at both ACN lines in the beginning of October 2013, and it is expected to remain shut for a period of around 10-15 days."
The ACN plant located in Tashe, Taiwan has a production capacity of 120,000 tons per year.
Fibre2fashion News Desk - India