Chinese cotton price may remain range bound in 2013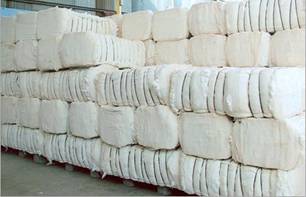 The price of cotton in Chinese market is likely to remain range bound this year between 18,400 yuan/ton and 20,500 yuan/ton.
Last month, the prices of cotton fell slightly and a sharp rise in cotton price is not expected soon.
At present, China's cotton spinning industry is operating at close to its peak capacity and hence the market demand for cotton is not likely to sharply increase in the near future.
Moreover, the gap between prices of domestic and foreign cotton would not be conducive to cotton textile enterprises in China.
Fibre2fashion News Desk - China