Cotton cultivation kicks off in Turkmenistan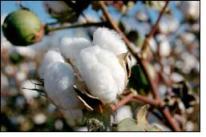 Turkmenistan Ministry of Agriculture has announced that cotton sowing has started on an area of about 550,000 hectares in the country.
Cotton has been sown on about 165,000 hectares in Mary region, on 140,000 hectares in Dashoguz, on 5,000 hectares in Balkan province and on 120,000 hectares each in Lebap and Akhal provinces.
In view of the soil and weather conditions, cultivation of fine-fibre cotton varieties has been undertaken only in Mary and Akhal provinces.
During last season, the country harvested around 1.235 million tons of cotton, 12.6 percent higher than the 2011 yield.
Fibre2fashion News Desk - India