China's raw silk export volume declines in Q1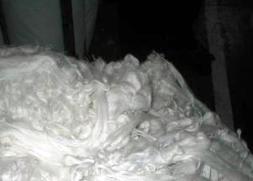 The volume of raw silk exports from China dipped by 5.9 percent to 1713 tons in January-March 2013, compared to export of 1820 tons made in the corresponding period of last year, according to Chinese customs statistics.
In terms of value, however, Chinese raw silk exports jumped by 11.4 percent year-on-year to US$ 93.655 million in the first quarter of 2013, as against exports of US$ 84.104 million made during the same period of 2012.
In March 2013, China exported 507 tons of raw silk, which fetched US$ 28.304 million in foreign exchange.
Fibre2fashion News Desk - China