China turns major market for Indian, Pakistani cotton yarn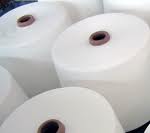 In the last two years, the demand of imported cotton and cotton yarn by Chinese textile enterprises has increased. This has made China a major market for two countries – India and Pakistan – that produce and export cotton and cotton yarn.
At the Tenth China International Textile yarn (spring and summer) Exhibition, held at the end of March this year, India and Pakistan booths were the most eye- catching.
Textile enterprises from both India and Pakistan adopted differentiated product positioning and 'Chinese-style' marketing strategy to win a share in China's cotton yarn import market.
At the fair, busy negotiation scenes were commonly seen at these booths.
Fibre2fashion News Desk - China