Bangladesh is dependent on India for 1.5mn bales of cotton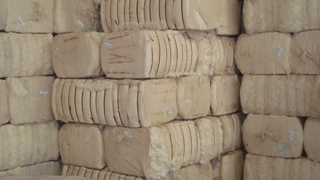 Bangladesh is dependent on India for about 1.5 million bales (1 bale = 170 kg) of cotton, of its total annual cotton requirement of around 4 million bales, Bangladesh High Commissioner to India Tariq A Karim said while interacting with the representatives of the Indian Chamber of Commerce and Industry's Coimbatore chapter.
He said India has promised to supply cotton to Bangladesh this year, but it is yet to be officially inked on paper, according to a Times of India report.
Mr. Karim said Bangladesh hopes that the Indian Government will keep its promise and not withhold the supply of cotton to Bangladesh in the coming season.
He said both India and Bangladesh are major textile exporters and cooperation between the two would benefit both the countries.
He invited Indian garment exporters to explore the possibility of setting up units in Bangladesh and benefit from low labour cost in the country.
Fibre2fashion News Desk - India