Methanex reaches agreement with Argentina gas supplier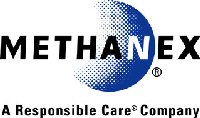 Methanex Corporation, via its wholly owned subsidiary Methanex Chile S.A., has reached an agreement with Total Austral S.A. of Argentina in relation to Total's natural gas delivery obligations pursuant to a long-term natural gas supply agreement between the two companies.
Total will make a lump sum payment of US$42 million to Methanex in order to terminate the agreement and settle all potential legal disputes thereunder.
John Floren, President and CEO of Methanex, said, "We are pleased to have reached an agreement with Total, and we believe that the settlement represents fair value for Methanex shareholders. We will continue to focus our efforts in Chile on realizing full value from our remaining assets including non-performing natural gas contracts. Mr. Floren continued, "We have a first class operation in Chile and remain optimistic that we can continue to operate in the region, supported by gas supplies from both Chile and Argentina."
Methanex is a Vancouver-based, publicly traded company and is the world's largest producer and supplier of methanol to major international markets. Methanex shares are listed for trading on the Toronto Stock Exchange in Canada under the trading symbol "MX" and on the NASDAQ Global Market in the United States.
Methanex