GJS achieves milestone with 15,000th online order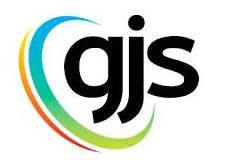 GJS announced a milestone with the processing of its 15,000th online order through its website at gjs.co. To celebrate the milestone, the customer who placed the 15,000th web order has received all of her requested products free of charge.
"We always planned to celebrate our 15,00th online purchase by surprising the customer with a complimentary order and as the magic number drew nearer it was just a matter or seeing who the lucky customer was going to be," said Greg Stone, Managing Director, GJS.
"GJS was first to market with an online store before many of our competitors even had a website and we've continued to evolve our online shopping experience over the years and during the coming month we're going to be revealing even more, exciting changes to our online presence," Stone added.
The lucky recipient of the complimentary order was Lesley Ritchie from Get Stitched Up in Victoria.
GJS