BP declares Q1 interim dividend of US$0.0975/share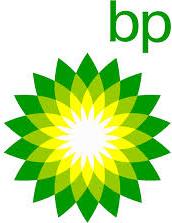 The Directors of BP p.l.c. announced that the interim dividend for the first quarter 2014 would be US$0.0975 per ordinary share (US$0.585 per ADS).
This interim dividend is to be paid on 20 June 2014 to shareholders on the share register on 9 May 2014. The dividend is payable in cash in sterling to holders of ordinary shares and in US dollars to holders of ADSs. A scrip dividend alternative will be made available for this dividend allowing shareholders to elect to receive their dividend in the form of new ordinary shares and ADS holders in the form of new ADSs.
BP's businesses are organized to deliver the energy products and services people around the world need right now. Its upstream segment is responsible for our activities in oil and natural gas exploration, field development and production. Its downstream segment is the product and service-led arm of BP, focused on fuels, lubricants and petrochemicals.
BP