SGS acquires CAS to strengthen automotive services in NA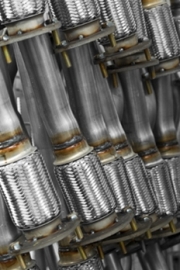 SGS strengthens and diversifies its Automotive Services in the North American market with the acquisition of Commercial Aging Services LLC., (CAS) based in Taylor, Michigan.
CAS is a highly regarded specialist in catalyst aging testing. Founded in 2008 and privately owned, it employs 8 staff and generated 2013 revenues in excess of USD 2million.
"I am very pleased with these two transactions" said Chris Kirk, CEO of SGS." Combined with ETC, which we acquired in 2011, ATE and CAS expand and further diversify our vehicle and engine testing services in North America".
ABOUT SGS
SGS is the world's leading inspection, verification, testing and certification company. SGS is recognized as the global benchmark for quality and integrity. With more than 80,000 employees, SGS operates a network of over 1,650 offices and laboratories around the world.
SGS